Holiday in the countryside of the Thuringian Forest
Idyllic valleys with babbling streams, deep forests stretching across vast mountains and a tranquility whose only accompaniment is the chirping of the birds. Enjoy a wonderful holiday in nature at the Waldfrieden Hotel.
Welcome to the Waldfrieden Hotel – your Flair Hotel in the Thuringian Forest!
The village of Meuselbach-Schwarzmühle is situated in the beautiful valley Schwarzatal, away from the main arterial roads and not far from the towns of Rudolstadt, Saalfeld and Ilmenau. Our hotel is located in the lower part of the village, with an idyllic spot at the river bed of the Schwarza. This is also the starting point for many walks, bike rides and plenty of other activities.
You'll find everything you need here in the Thuringian Forest for a perfect relaxing break. Our hotel with its friendly atmosphere guarantees you a stress-free, enjoyable holiday. As a 3-star superior hotel, you can expect first-class service and top quality here. The entire hotel team will make sure of it. 

Recharge your batteries and unwind in the great outdoors.
A holiday in the Thuringian Forest re-energises body, mind and soul. You'll find new strength and embrace positive thinking.
What to expect at the Waldfrieden Hotel:
Friendly and clean accommodation with feel-good charm
The unspoilt Thuringian Forest right on your doorstep
Central location in Germany, easily accessible from all directions

Varied activities for all ages
Cosy hotel rooms for relaxation
The relaxation starts as soon as you arrive. After a warm welcome, you'll be greeted by our stylishly furnished rooms in all their comfort. Our rooms are a mix of traditional and modern and many of them have balconies or reading corners. With our comfortable beds and the fresh forest air, we offer the ultimate relaxation experience for body and soul.

Room types for all tastes
We offer a range of different rooms, from single rooms through to suites, as well as superior double rooms, some of which have balconies and views of the forest or valley.
Standard single rooms
Single rooms with a balcony
Standard double rooms
Double rooms with a view of the valley
Double rooms with a view of the valley and balcony
Double rooms plus
Suiten und Superior Zimmer
Superior Loggia Double Room
Superior Suite Double Room
Superior Rapunzel Double Room
Grand Superior Double Room
Holiday cottage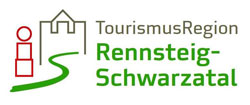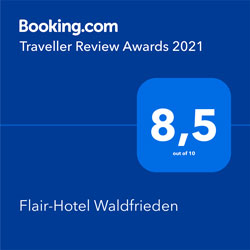 This is where Europe and the Free State of Thuringia invest in rural areas.